Farmer's Pantry made Farm Fraiche
After we purchased our home, we stumbled upon this cute local antique/consignment store Classic Finds, which quickly became my go-to for antiquing. While Brian and I were there, we found this farmer's pantry. You could definitely tell it was handmade by a farmer, probably to satisfy his wife's need for storage. (The picture below is missing the doors and drawers, but it will give you a rough idea.) Another amazing element (in our opinion) to this farmer's pantry, that you can see in some of the pictures below, is that the creator of this piece used reclaimed wooden elements to forge some of the drawers. What's even better, they are all Canadian made! Have I mentioned how much I love this pantry?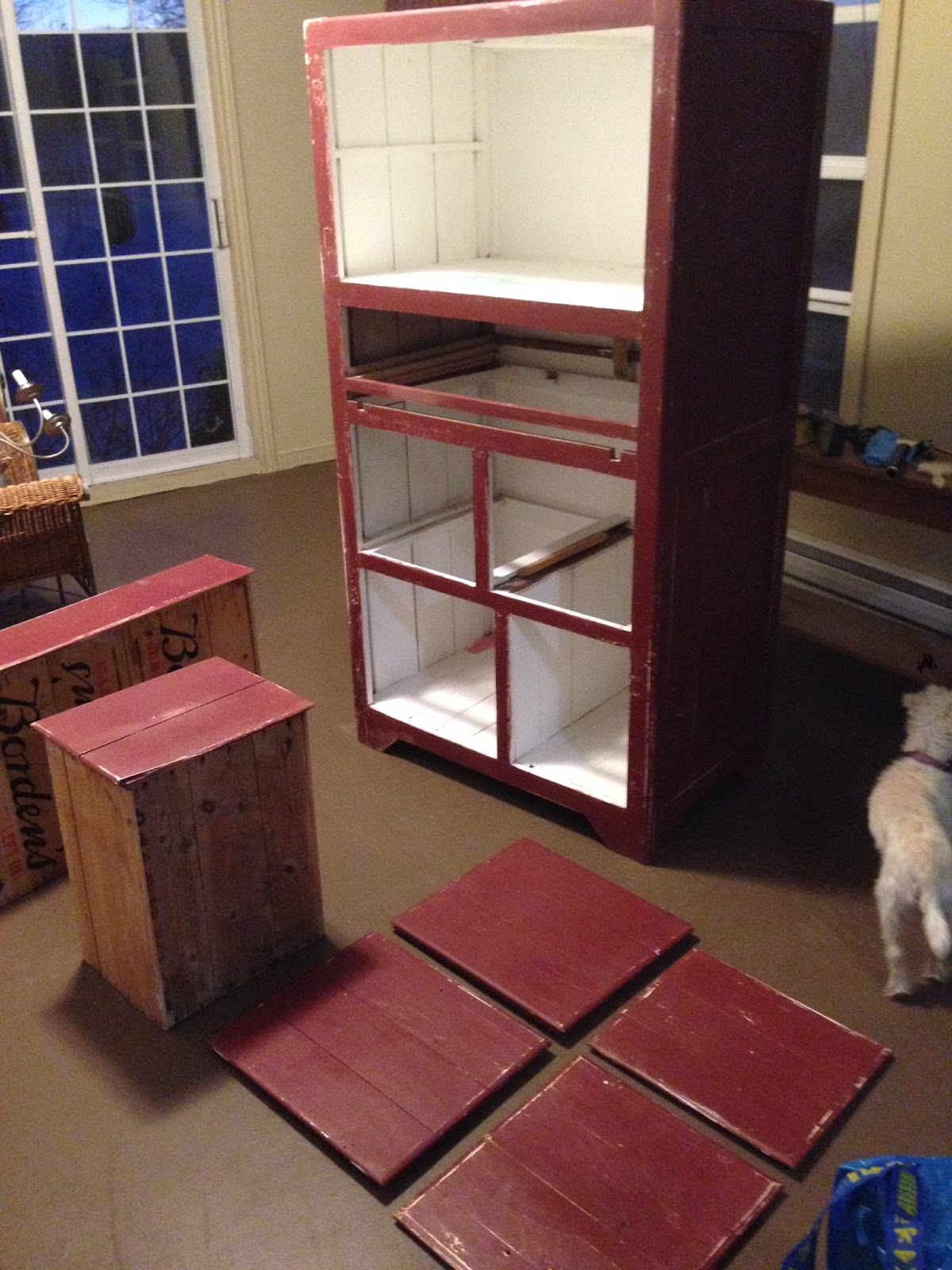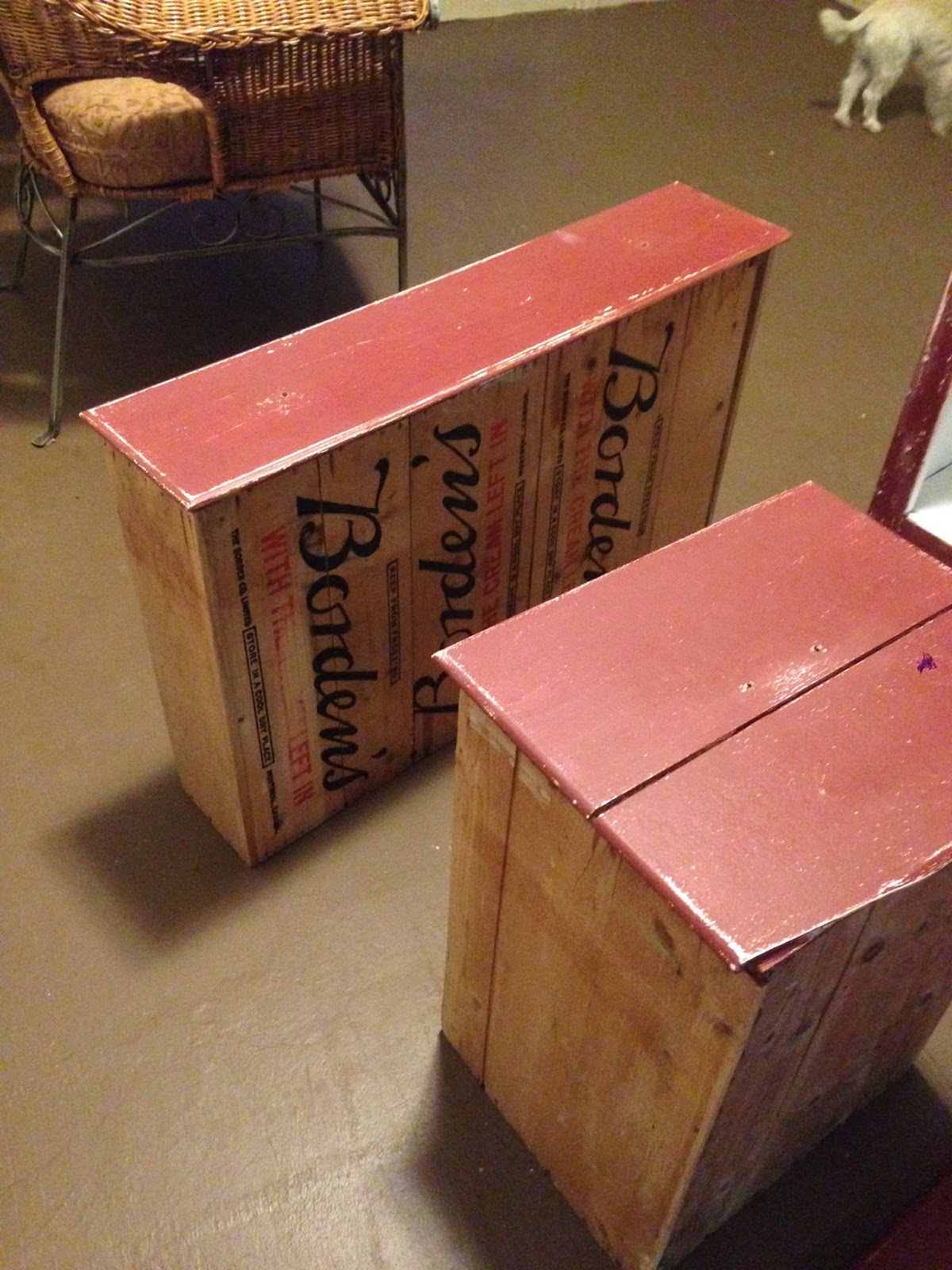 When we moved into our home, there was a makeshift desk the previous owners had installed in the kitchen that really didn't work for us at the time. Once we had found this piece, it fit perfectly in that opening. However, the original burgundy just wouldn't work for me, and my husband ensured me that it was solid wood and I could strip the paint off. So, I decided this was a good project to take on. I mean, how hard could it be to strip paint to bring it back to original?
Here's a list of the supplies I used:
Circa 1850 paint & varnish remover
Screwdriver
Paint Scraper (varying sizes)
Sandpaper (fine)
Garbage bags
Rubber Gloves
Old rags
TSP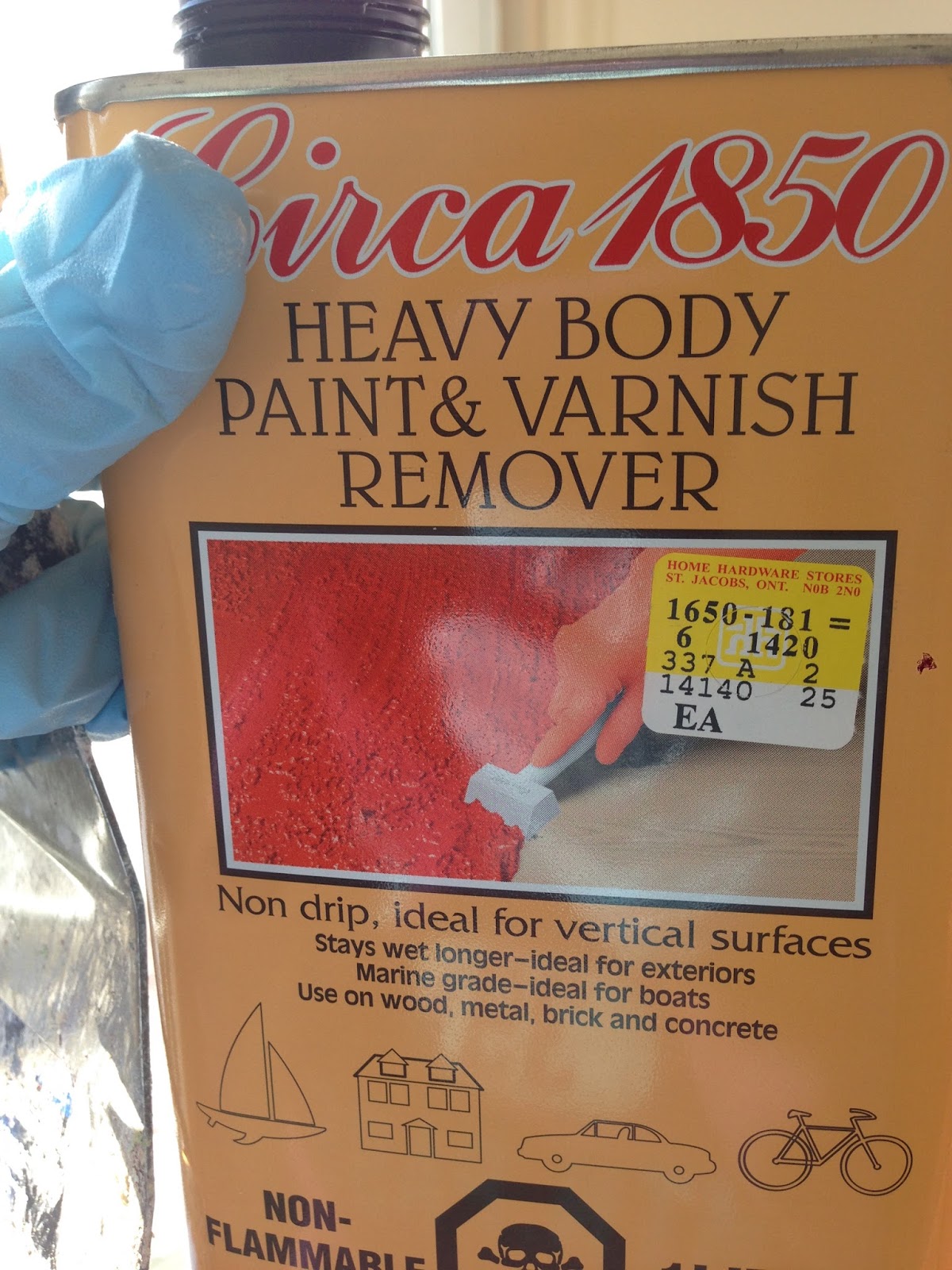 Like I said, how hard could it be? Little did I know, it was quite hard as there were three layers of paint on top of the wood's surface: burgundy, teal and white. After working away at one small area, I decided to give my uncle, a professional cabinet maker and woodworker, a call Danny Pigozzo. He gave me a few tips that I will share with you about removing paint:
Work with a small area as the paint remover dries quickly,
Apply a copious amount of paint stripper, wait until it begins to bubble and then scrape,
Be careful while scraping as you don't want to damage the wood
After this project, and several afterwards, I can't emphasize how important all three of these pointers are if you intend to bring a painted piece back to its original beauty.
Back to the meat and potatoes: the actual process. Similar to the Dated to Dainty post's process, I removed all hardware, doors and any dirt on the surface. I began removing the paint, following the three tips above. After I applied the paint remover and scraped, I used an old rag to wipe away the excess paint remover. Repeat, repeat, repeat, until I had removed all the paint, some of my skin and any feeling I had left in my lower back from bending over (am I making this sound fun yet? It really wasn't that bad, I promise! Maybe?).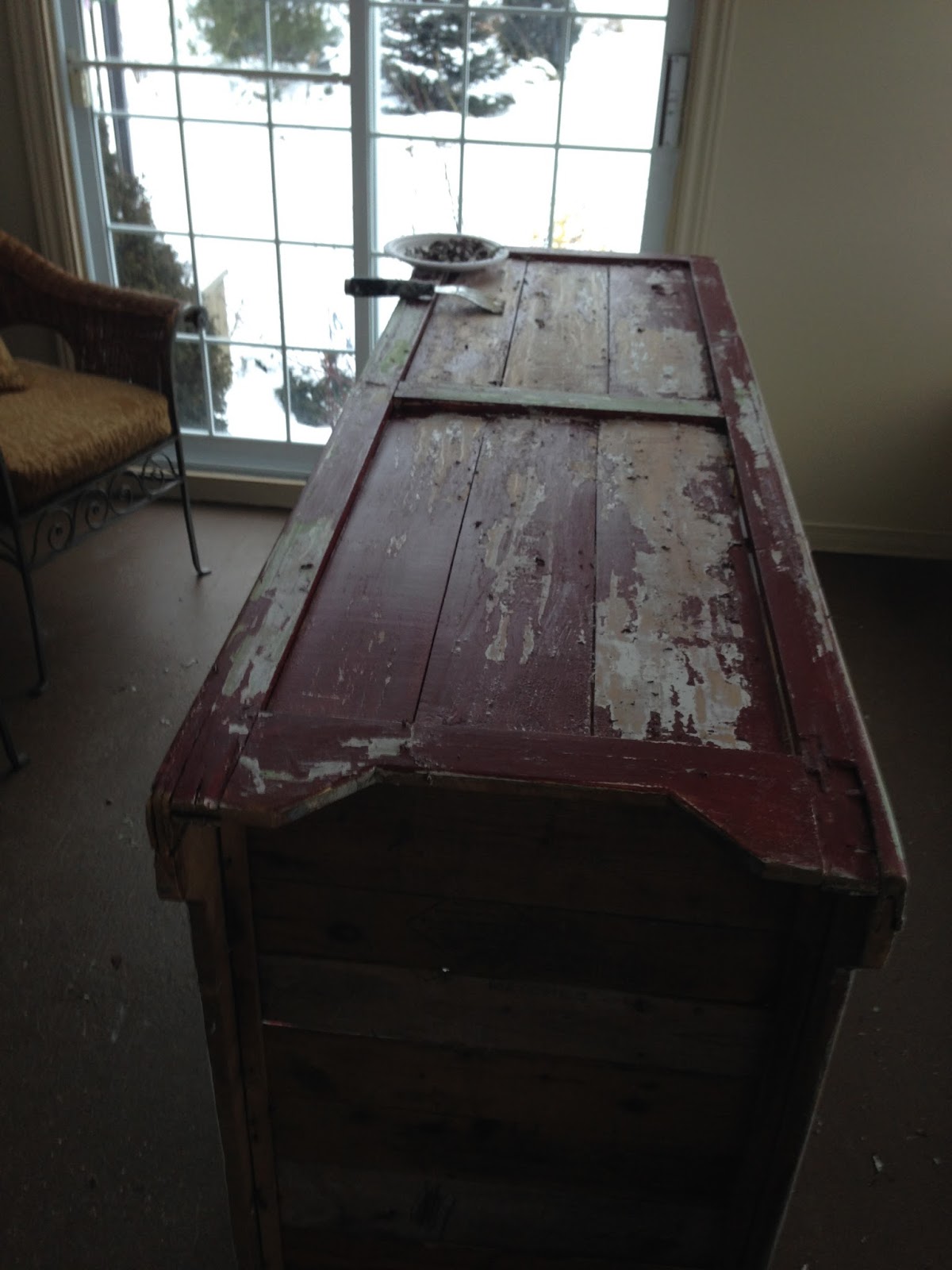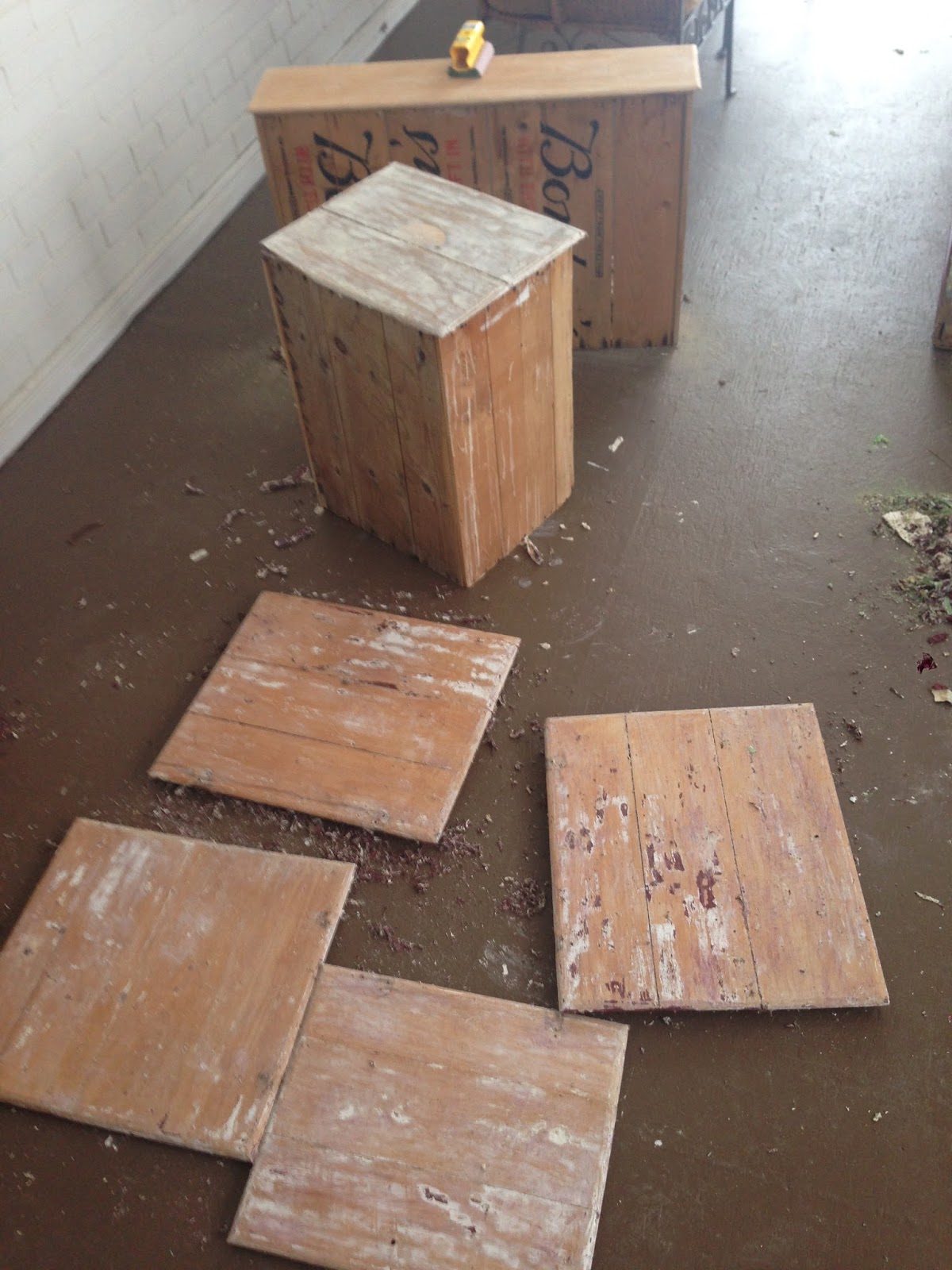 Once I cleared it all away, I used a rag, warm water and TSP to remove any excess goop that was still on my, almost finished, project.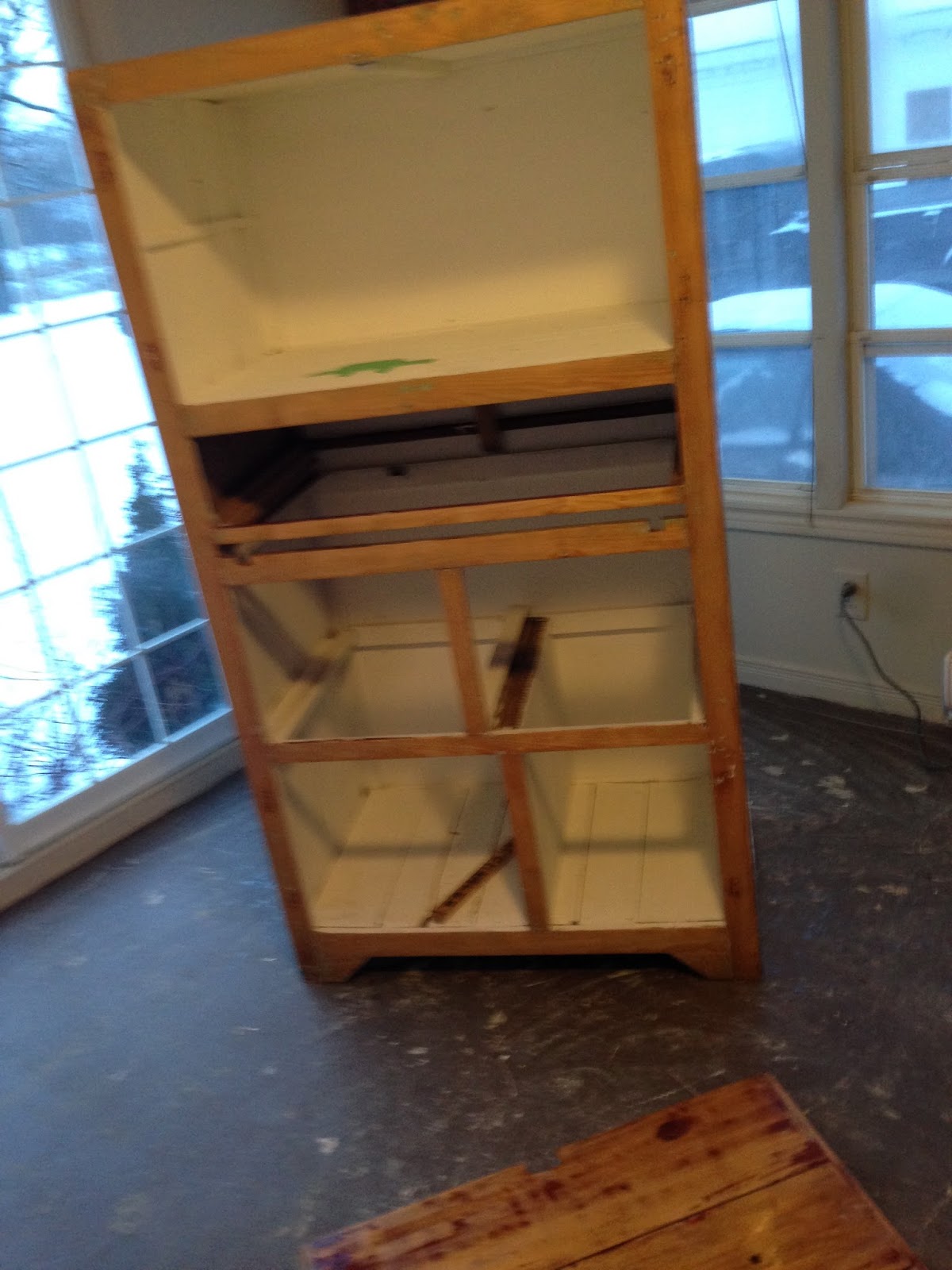 Once I gave it a good wash, I sanded down only where some rough spots were. These were the spots where for one reason or another, the damn paint just wouldn't come off. After I got those few notches, I didn't want to sand, stain or varnish as I wanted it to maintain its original charm. There were some places where there was still paint: indents where the wood was flawed, tough to reach places, and some notches in the wood. But, woodn't (haha, that pun is for my husband) that pe a part of its charm and history? So here it is folks, one of my favourite pieces in the house, my farm fraiche, farmers pantry.
*A side note about the hardware, as the previous owners had painted right over the hardware, I also had to soak the hinges and half moon pulls in the paint remover. The knobs in this picture are not original as they original ones were damaged and did not match. I purchased these knobs from HomeSense. I enjoy the fact that there is a darker undertone to them while picking up the light paint colours that can be seen in places on the piece.